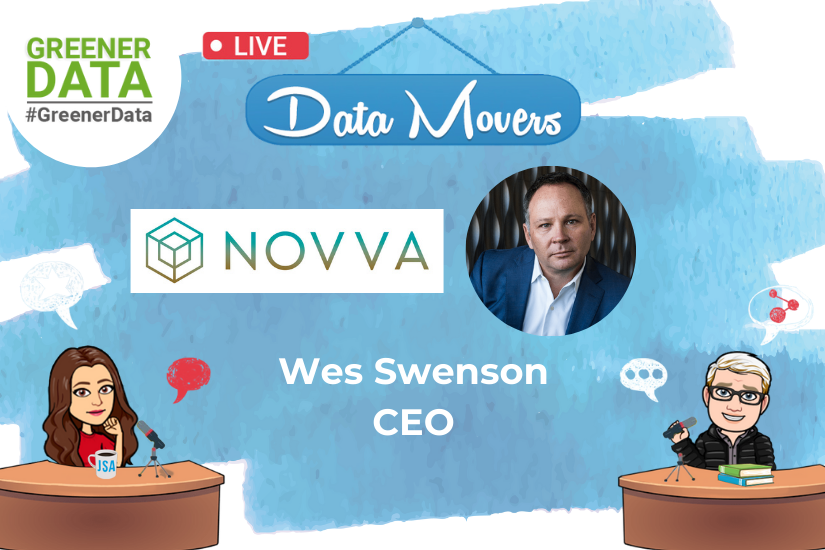 In his famous work, "Pale Blue Dot," astronomer, cosmologist and author Carl Sagan writes,
"There is perhaps no better demonstration of the folly of human conceits than this distant image of our tiny world. To me, it underscores our responsibility to deal more kindly with one another, and to preserve and cherish the pale blue dot, the only home we've ever known."
The quote, and the book in general, were both inspired by an image of the Earth taken in 1990 by the Voyager 1 space probe from approximately 3.7 billion miles away. It underscores not only the small space we take up in the universe, but also the great responsibility to preserve the delicate ecosystem we call home. It's one of Carl Sagan's notions, along with Sagan's "Cosmos" TV series, that has inspired the work of Novva Data Centers CEO Wes Swenson.
"In the 1980s, I saw 'Cosmos' from Carl Sagan, and that had a really profound effect on me as a young adult and I just thought of the world a lot differently – our place on the Earth and in the Solar System and the universe … we only have this one planet," Swenson recalls on the most recent episode of the Data Movers podcast. "It had a big impact on me."
From Carl Sagan to the first Earth Day and even the iconic Keep America Beautiful campaigns, each stuck with Swenson, who is now an environmental leader in his own right and a recent co-author of the book "Greener Data: Actionable Insights from Industry Leaders."
In addition to his influences, Swenson touches on the greening of data centers, the prolific environmental focus of the Utah data center he built from the ground up, and the future of data center facilities in his latest Data Movers interview. You can catch the whole episode here:
For more information on Wes' contribution to #GreenerData, read Novva's celebratory Earth Day blog post, or read Wes' author spotlight Q&A.