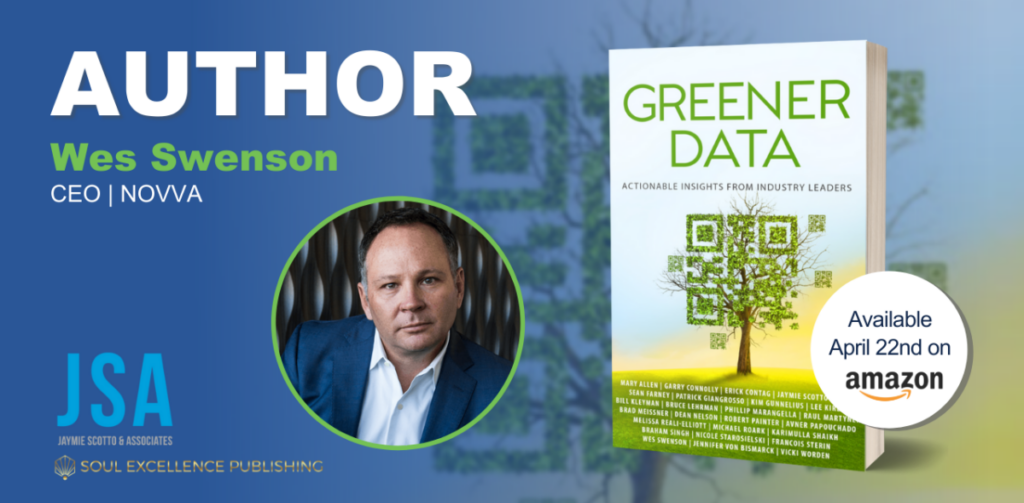 Wes Swenson, founder, investor, and CEO of Novva Data Centers, has over 35 years of experience in the tech industry – with 15 years specifically in the data center space – and a passion for innovation, sustainability, design, and all things technology.
Wes is also a contributing author to the much-anticipated book Greener Data: Actionable Insights from Industry Leaders, which made its debut on Amazon on Earth Day – April 22, 2022. Wes answered a few questions surrounding his participation in this initiative.
You've mentioned that growing up in the '70s and '80s provided you with a particular perspective on the environment. Can you share that perspective with us?
Being a child of the 70's and 80's, popular thought was emerging that the earth was no longer "self-repairing" and was something we should be cognizant of. We saw that focus displayed through popular characters at the time who showed up in PSA campaigns, like Woodsy Owl and the crying Native American popularized through the 1971 Make America Beautiful campaign. People began to realize that our impacts on the environment were real. I'm a huge fan of the late Carl Sagan and both the Cosmos TV-series and book, which profoundly impacted me at the age of 18 and got me thinking about the bigger world and universe around me. Combined with being a fan of punk rock, I guess I have always been critical of the status quo, so those influences today inspire me to go beyond paying lip service to environmentalism and look for real, actionable change.
You use the term "holistic sustainability" in your chapter several times. Can you explain what that term means?
In my view, holistic sustainability means taking stock of everything within our power and making the best possible decisions in multiple areas to reduce our impact on the environment. A holistic approach should cover major items, like energy sources, down to minor things such as encouraging refillable water bottle usage in facilities. I would go even further to say that factors such as how often our employees commute, where our products are transported, and other seemingly small events have an impact on overall sustainability and I find it valuable to think of these as a whole rather than as small portions.
Selecting Utah for Novva's flagship data center was an intentional choice based partly on the environmental impact. Why is site selection an important choice for data centers?
We choose Utah as one of our primary locations for several reasons.
It has a strong effort and backing for renewable energy, with land resources to accommodate it
Our site sits at 5,300 feet of altitude, and we sit in the goldilocks zone for wet-bulb temperatures, where our humidity and temperatures allow for free air cooling 80% of the year.
Utah has been in a drought for many years, and this is an excellent location for us to deploy our waterless cooling.
Utah is making strides in air quality, and two of our requirements is that we have low run-time hours for our generator testing, plus selective catalytic reduction. Though it costs us slightly more in the beginning to deploy such technologies, we appreciate the aim of the government and community to reduce air pollution.
Utah's other factors are an incredible quality of life found outdoors and a business-friendly environment.
When it comes to cooling data centers, are there more environmentally friendly options than waterless cooling?
Absolutely, but many times making the best cooling decision for your facility comes down to location and resources available. I think finding a location where you can take advantage of free cool or use ambient air to cool the servers efficiently is one great way to reduce the environmental impact of cooling data centers–which is certainly the facilities' largest energy draw.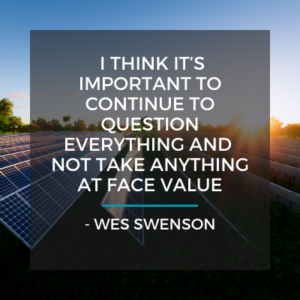 Are there simple steps data centers can take right now to become more green?
Yes, I think it's important to continue to question everything and not take anything at face value, meaning we should always seek improvement in our designs and technologies. We can be agents of change by starting simple and small. For example, you can:
Work with your energy provider to influence or purchase local renewable credits
Support local projects for renewable power
Reduce energy used for cooling
Shift to LED lighting and practice recycling
Reduce transportation emissions by purchasing and assembling locally
If you could give one piece of advice to those looking to start down the path toward sustainability, what would that be?
Be optimistic that we can make a difference because every little bit helps. Do it for your employees and their friends and family, do it for the community and the planet. Scrutinize your operations and your supply chain. You have more influence than you think you might.
hat impact do you hope the book "Greener Data" will have on your industry?
I can only hope that we are seen as agents of change rather than seen as creating a perpetuating crisis. Data centers get a bad rap for being major polluters, but I can tell you that data center operators are cognizant of the environment and strides are being made to green operations across the board. I think in as few as 10 years, data centers will have a new, greener story to tell. There are paths available to us that are not that difficult to begin making inroads down that will begin shifting us away from what we are told are "best practices" to "next practices." We can be proactive as a force of change just by striving to do better and take actionable steps.
Order your copy of Greener Data today.
For more information about Novva Data Centers, visit www.novva.com